Bank Wire: The Securest Online Casino Funding Method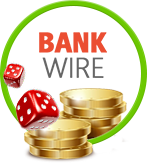 A bank transfer, or electronic funds transfer, is a safe and secure way to make deposits and withdrawals to your online casino. Wire transfers are accepted by all the top casinos in 2023 largely due to the fact that bank wires have been around for years.
A wire casino transaction is among the best and most common ways Aussies move money around in their gaming accounts. The process is extremely safe, but also costly and takes longer than other newer payment methods. Are the high fees and longer transaction times worth it? Our team of online gambling experts will walk you through the process to help you make the decision!
Top 5 Wire Transfer Online Casinos
Casino
Bonus
Ratings
Platforms
Visit Site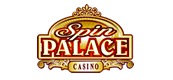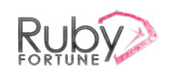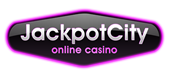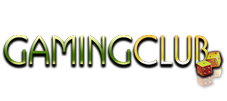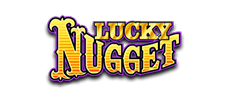 How a Wire Works
A bank wire is one of the oldest ways of transferring money from your bank account. In recent years, it has lost part of its favour among Aussies due to newer options like credit and debit cards, e-wallets, and prepaid cards.
To deposit money into your casino, wire customers must go through their individual banks. You tell your bank you'd like to send a wire, supply the receiver's information and address, and let them know the wire sum. Assuming you have adequate funds, the bank will guarantee the casino wire. That means funds are immediately available in your gambling account!
Advantages: Online Casino Wire
Australia gamblers have many options in depositing and withdrawing funds to their casino. Wire transfers are the securest and safest choice!
A bank wire is universally accepted at every top Australian online casino in 2023. If you prefer bank wires to fund your casino play, your favourite site will provide support.
Bank wires prohibit impulsive gambling. Due to the process of scheduling a wire, casino problem gamblers have less probability of losing more money than they can afford.
Wire Disadvantages
A wire is secure because it's guaranteed by the bank. While this provides additional security benefits, it also takes additional time. After the funds are confirmed and the receiver is verified, the wire is instant.
If you're going to send a casino wire, expect to pay a hefty charge. Wires cost much more than newer casino funding options. Average charges range between $10 and $40AUD per wire.
Wire Fees
Nearly all banks charge a fee for sending a wire. Casino online accounts will also incur a fee for receiving the wire. In total, a bank wire is a costly way to fund your casino. Other options are plentiful, but a good deal of gamblers still prefer bank wires as their preferred system.
Cash Out Speeds
Most real money casinos offer withdrawals by wire. Casino timeframes vary for withdrawals, but generally take longer than other withdrawal options. You should expect at least three days to receive a casino wire, which is why we don't suggest wire withdrawals for players who need their casino money instantly.
Wire Security
No other casino deposit or withdrawal option is more secure than a wire. Casino protection is of utmost concern for most Aussies. That's why so many take advantage of casino wire transfers. Bank wire security extends to both the individual and the casino.
When you schedule a wire, the bank will call to confirm your authorisation if you don't do it in person. The bank then identifies the receiver and confirms their authenticity. Once both parties are authorised, the bank sends the funds you requested to your online casino. Wire transfers completed electronically protect your financial identity by using web encryption technology. If you use a wire casino, we recommend routinely monitoring your bank account to make sure no unauthorised wires have occurred.