Our Online Casino FAQs for Australian Gamblers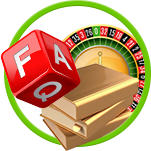 No longer do you have to travel to Melbourne's Crown Casino, Queensland's Jupiters or Sydney's Star. In today's Australia, the casino is never more than a click away with online gambling! With a broader range and in-depth offering of video and table games, favourable odds and a more relaxed environment for players, online casinos have changed the way Australians gamble!
Online casinos in the year 2023 are rushing to attract players to their sites, and as a new user the load of information, marketing, and promotions can be downright overwhelming. Our gambling experts and technology professionals know precisely what to look for in a top online casino and have compiles our online casino FAQs. Australia players are receiving answers to their questions and can take advantage of the entertainment and enjoyment that can only come from an Australian online casino. Read through the answers to frequently asked questions and in minutes you'll be ready to take your seat at the video or table game of your choice!
Is it legal to play at online casinos in Australia?
Yes! Citizens of Australia are fully allowed to gamble on the Internet. Government restrictions do exist and are enforced, but they apply to the casinos and not to individuals. The best known law, The Interactive Gambling Act, aims to protect players from online gambling operators.
The bottom line: it is NOT an offence to gamble online. It is 100% legal.
Can you play games on your mobile tablet?
Technology is ever-changing, and so is the way Australians gamble online. Casinos haven't missed out on the surge of mobile and tablet use among gamers. Nearly all of the large and well-known casinos online offer mobile gambling featuring all the games you love.
What are the age requirements to gamble online?
The legal gambling age in Australia is 18, regardless whether you play online or in a brick and mortar casino.
Do you have to download software?
In the early days of Australian online casinos, downloading software packages was required for gameplay. Casinos now offer no download gambling through your web browser. Download vs. no download is an on-going debate within the gaming community, but more and more casinos are moving to all online play.
Do you have to play for real money?
No! In fact, we recommend you don't play for real money until you thoroughly understand the basics of the game you wish to play. Trusted sites typically offer free play or practice play, so users can get accustomed to online gambling.
Pokies, blackjack, bingo, roulette and more can be played online for free. No risk means you're guaranteed to have an enjoyable time.
When you are ready, simply check out the options available.
What is the minimum deposit to open an account?
If you're ready to play for real money, you'll need to create an account at a trusted online casino. Your opening deposit can be minimal, generally between $5 and $30. You can make additional deposits of various amounts in the future.
The downside of making a small opening deposit is that most casinos offer a welcome bonus to players. This bonus match is typically a percentage, sometimes 100%, of the amount deposited, so if you deposit only a small amount of real cash, you only get a small welcome bonus.
Will I receive a welcome bonus from the online casino?
You should, and if you don't see a welcome bonus advertised, look for another Australian online casino. Players are hot commodities in the online gambling industry, with casinos flocking to get your business. Research and read the fine print on bonuses before signing up.
What banking methods can I use?
There are many banking options to make deposits and withdraws from your online casino profile. The most popular way to make a deposit is with a credit card. E-wallets are also very attractive to players as withdrawals are much quicker than using a credit card.
Is my personal and financial information secure?
It is at the casinos we recommend. When gambling at an Australian online casino, look for the eCOGRA Safe & Fair Seal of Approval. The casinos we approve of actively participate in fraud prevention and detection, and feature cutting edge encryption technology to protect your personal and financial information.
Can I withdraw my bonus money?
Online casinos typically do not allow users to withdraw bonus money. The idea of giving free bonus money is to entice users to continue playing. Don't forget this is a business first and foremost to the casinos.
Are online casinos in Australia audited?
Yes. Every casino we recommend is audited independently in order to assure players the site observes fair and honest practices. Only those casinos which meet the highest standards are approved.